Oh it's getting warm and sunny. I love the current weather. It's sunny but still too cold to be outside and procrastinate by having a picnic and sleeping on the lawn, so I still have to stay enclosed in a cell in the library but I can enjoy the sunshine from indoors. Well, I'm currently in the wrong corner of the library so I can't feel the sunshine from here but it's nice just knowing that it's sunny outside.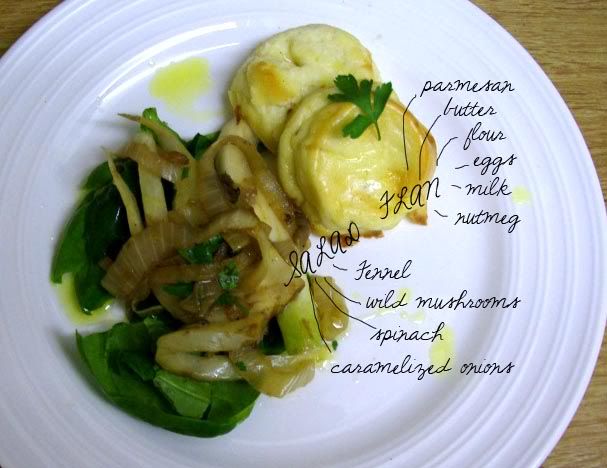 I went to a dinner party where we each had to bring a dish based on our designated ingredient. I got parmesan. We usually associate flans with desserts but you can get so creative with these. Unfortunately they weren't the product of my incredible creativity, I got this recipe from
Giallo Zafferano
. These flans were served with a fennel, spinach and wild mushroom salad. I didn't include that recipe because it's quite straightforward: fry up some onions, add the mushrooms, spinach and fennel, season and done.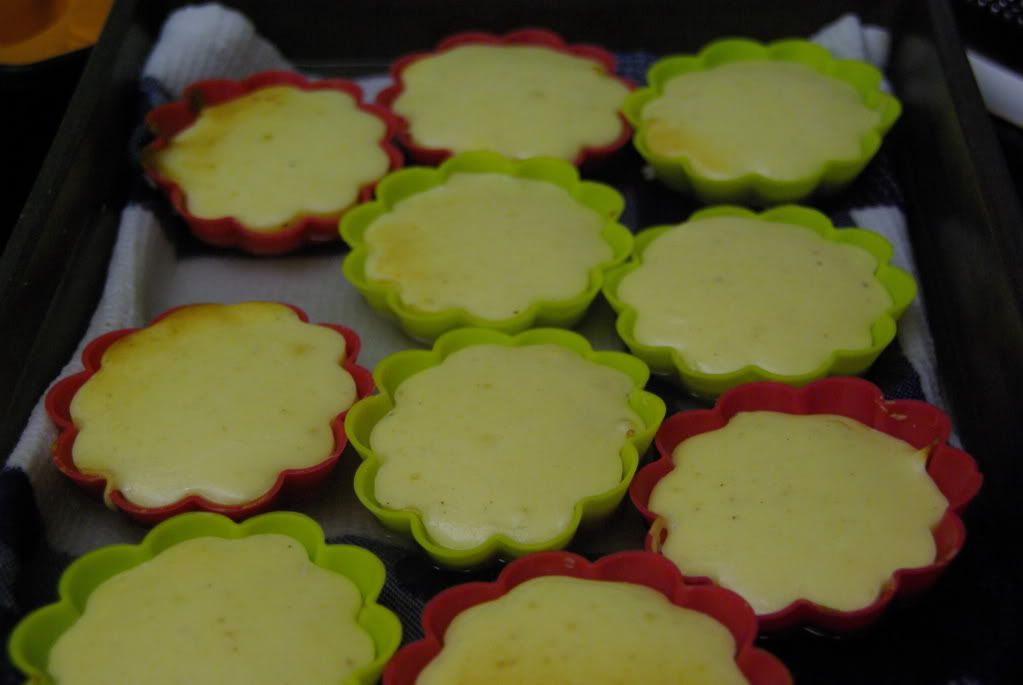 Serve it on its own too if you want, though I think it goes quite well with a salad as it balances out the richness of the flan.
Prep time: 20 Cook time: 20 Makes: 4 large flans or 6 small flans Suitable for: dinner parties
Ingredients
40g butter
40g flour
150g grated parmiggiano/grana padano/ any grated hard cheese
200ml whole milk
1/2 tsp nutmeg
3 eggs, separated
Method
Heat the butter in a pan over medium high heat until it starts to bubble but not change color. Add the flour, take off the heat and whisk vigorously. Put it back on medium heat and slowly whisk in the milk. Keep whisking until it thickens and starts to boil. Then take off heat, tir in the parmesan, nutmeg, and season lightly if you wish. Let it cool. Once cooled, add the egg yolks, one at a time, mixing well until fully incorporated. Then add then egg whites all at once and stir well. Oil little ramekans and fill it in 3/4 of the way through. Fill a baking tray with water that come to at least half way of the ramekans. Bake in a preheated oven of 160C for about 20 minutes until slightly golden on top.