Pan di Stelle are my childhood cookies. You may know Mulino Bianco, it's the Italian version of Pepperidge Farm or McVities, but much better, because it's Italian of course. You may have heard of it, or you're more likely to have heard of Barilla, which makes pastas and sauces. Barilla owns Mulino Bianco. Mulino Bianco makes a range of cookies, but my favorite are these Pan di Stelle.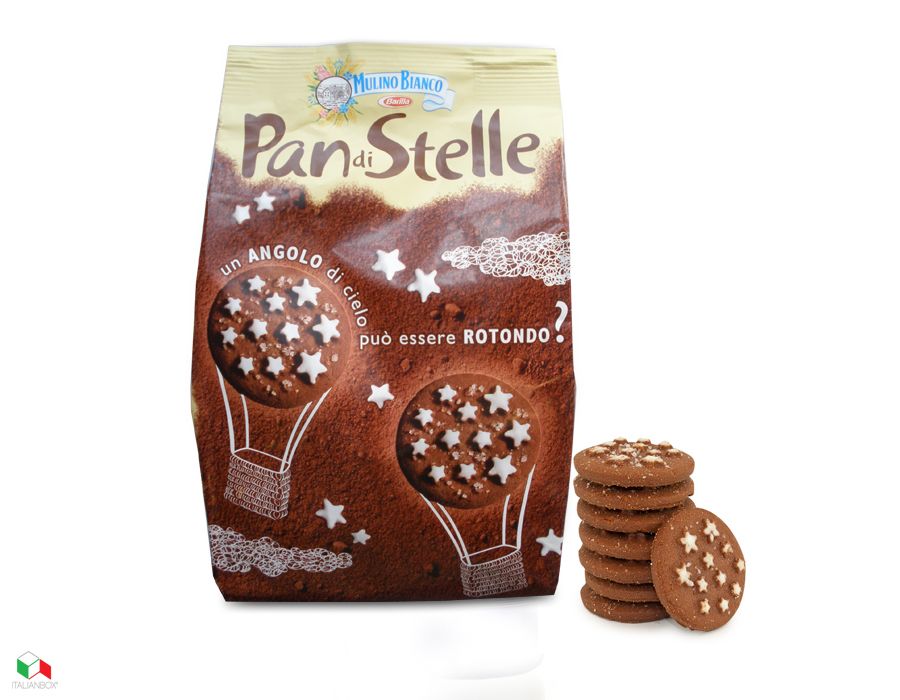 I remember for my birthday last year, my friend Jess bought a pack of these for me. She's the best gift-giver, really. She gave these cookies to me along with a really cool color coded chopping board. And this year she gave me a Yotam Ottolenghi book :D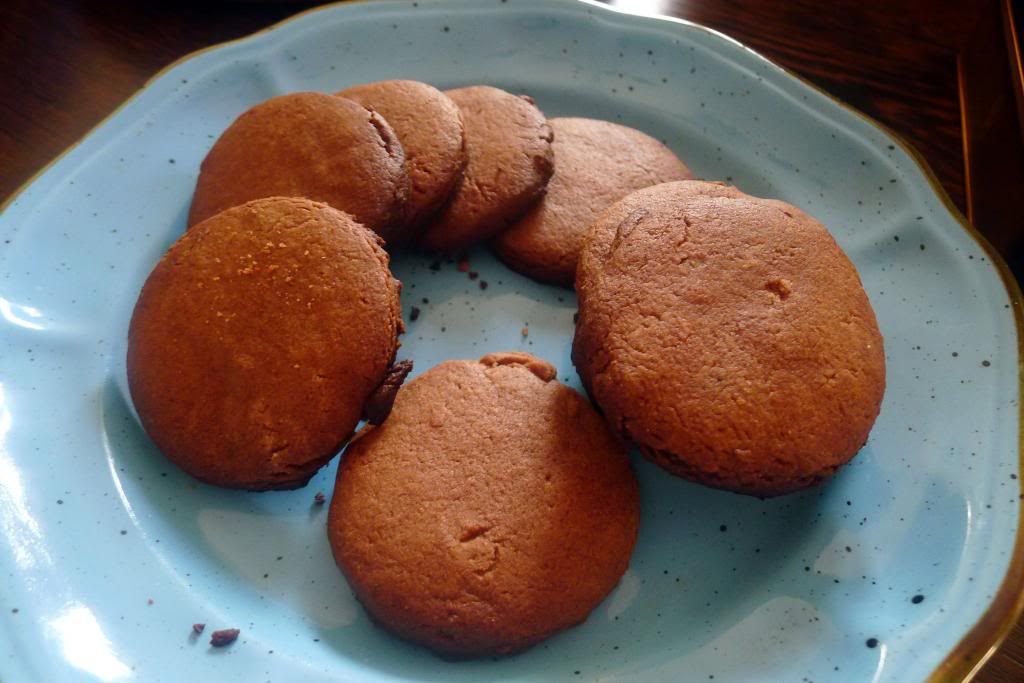 These are fantastic dunked in milk. These were made to be dunked in milk. This is a typical Italian breakfast -- cookies and milk or coffee. Not much but this is what they eat. I prefer having a big bowl of porridge, some fruits, and then having two of these with my espresso.
So I wanted to make these and I saw the recipe but then.. messed around with it so they no longer tasted like pan di stelle, but they're still good! So I decided to call them Pan di Stelle's Relatives. They have more hazelnuts in them, I was surprised at the recipe of Pan di Stelle, really. With 500g of flour and only 20g of hazelnuts. I thought it must be better with more hazelnuts, then I also put in golden syrup instead of honey, which was in the original recipe, and cut down on the sugar. Now, I'm not competing against Pan di Stelle, but they were good. You know how good they are? Even my father liked them. If you've been following my other posts you'd know that that means something.
Unfortunately my oven was acting weird again. I'm here at my parents' place in Beijing and I'm not used to the oven. The heat is stronger at the bottom I think, so as you can see, the bottom was a bit burnt. Ovens are like snowflakes, every one is different and you've really got to know yours. Ok maybe they're not as individually unique as snowflakes are. Ovens are like... children? They pull tantrums, they can be annoying? Ok I can't think of a good comparison.
Adapted from
here
Ingredients
50g hazelnuts
2 tbsp icing sugar + 200g
90g butter
70g vegetable oil
3 tbsp golden syrup
1/2 tsp salt
1 egg yolk
1 egg white
40g milk
450g flour
1 1/2 tsp baking powder
Method
- Preheat the oven to 180C
- Put the hazelnuts and 2 tbsp of sugar in a food processor and whiz until it becomes a paste.
- In a large bowl, cream the butter and the 200g of sugar with an electric beater.
- Beat in the hazelnut paste and all the other ingredients except for the egg white, flour and the baking powder.
- Stir in the sifted flour and baking powder. You may need to use your hands at the end to then form it into a ball
- Roll it out and cut out desired shapes. Brush with egg white and bake for 10-15 minutes. It will still feel soft when it comes out of the oven but as it cools and dries it will crisp up.