Very few brunch places do scrambled eggs well. It's always so disappointing to eat it overcooked and rubbery and slice-able with a knife, so you can imagine my surprise and excitement to find proper scrambled eggs in a restaurant in Beijing. Of all places. Beijing, despite having thousands and thousands of restaurants, few Western restaurants are really that good. At least if you want the quality to match up to the price. The Rug gave me hope in this city.
Their brunch menu is beautiful and extensive. Pages and pages of items with scrambled eggs (like fishcakes, shrimps and avocado, toast, bagels with other toppings), poached eggs (on bagels, toast but also with mashed potatoes and stew or Thai curries), fried eggs (on hash-browns, and shakshuka is also on the menu).
We had the scrambled eggs with shrimps and avocado along with roasted tomatoes and a side salad. Gorgeous, with silky scrambled eggs on top of fresh avocados and rich prawns. The roasted tomatoes are cooked perfectly with side salad that's also seasoned to the right amount.
Their take on the shakshuka was great. With roasted peppers and tomatoes and bread to dip into those bright egg yolks.
Their drinks are interesting, they have avocado latte and pudding cappucino. I wasn't adventurous enough to try them, but my friend was and had the pudding cappuccino which was essentially just a cappuccino with bits of flan at the bottom. Interesting. Good effort, I suppose.
We also had their homemade yoghurt, which is always impressive in a restaurant. It was topped with berries and honey - the honey too was of good quality.
I didn't take a close look at their dinner menu, but according to other reviews.... you're better off choosing their all-day breakfast options. While I didn't get a chance to try their desserts, I've heard good things.
Their menu boasts that everything is organic. That is always debatable in Beijing, as while apparently they work directly with farmers who claim that their produce is organic, it is not certified. But hey, can't ask for too much.
Altogether, three main dishes, two drinks and a side of yoghurt cost 400RMB, which, in Beijing, isn't bad for a good brunch at all.
Oh and cool decor's always a plus too.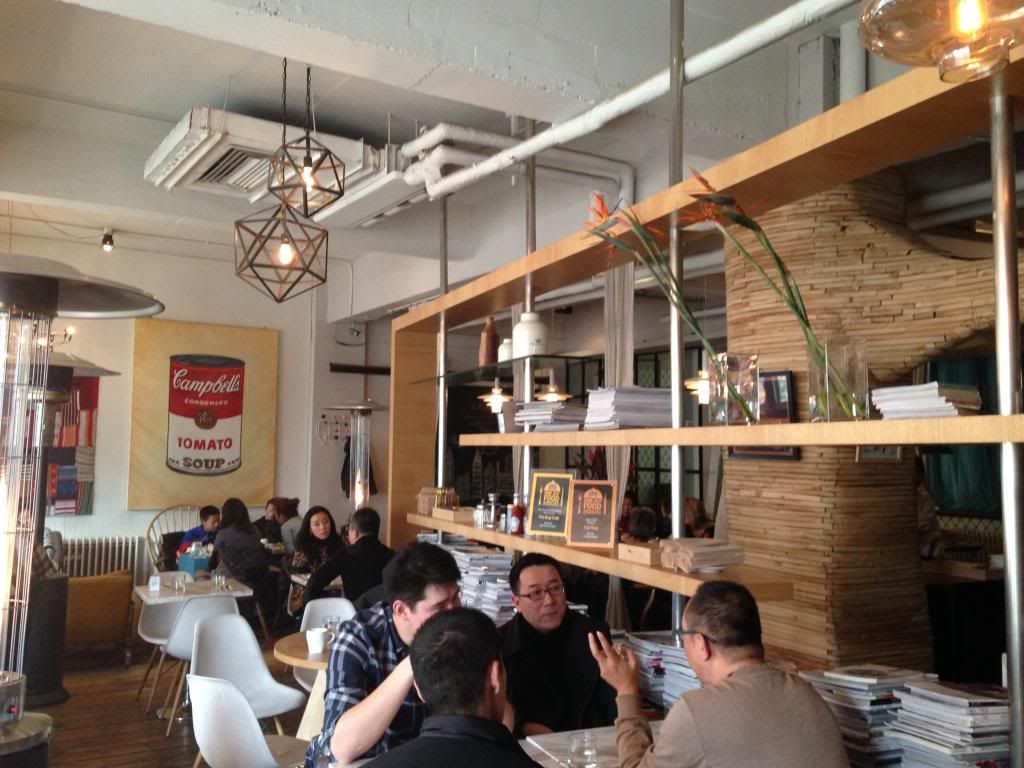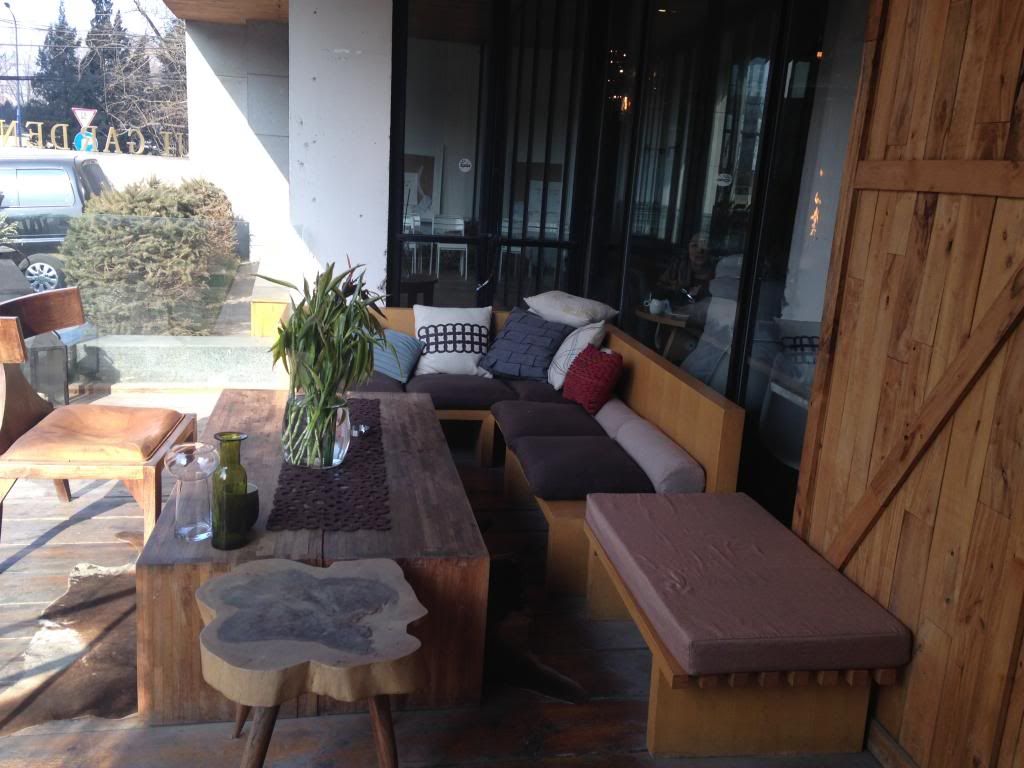 The Rug
7:30am-10:30pm daily
+86 8550 3773
First Floor, Building 4, Chaoyang Gongyuan Nan Lu, Lishuijiayuan Xiaoqu (opposite Chaoyang Park south gate), Chaoyang district
朝阳区朝阳公园南路丽水嘉园小区4号楼1层(朝阳公园南门对面)