Dear Reader,
It's a stressful time for most students now, so let's try to cheer you up.
Have you seen
The Best Exotic Marigold Hotel
? You should if you haven't. From the movie, I've learned that apparently there's an Indian saying, which says that
everything will be alright in the end. And if it's not alright, then it's not yet the end.
Isn't that the most uplifting thing? That and these cookies.
Crisp and light - I think it's the cream cheese and the sheer amount of butter, and also the cornmeal. The cornmeal adds a nice touch :D
I had these in a box and just carried them with me all day to give to people - I'm lovely when I'm stressed. I had a test this morning, so I calm myself down by baking and giving food to other people.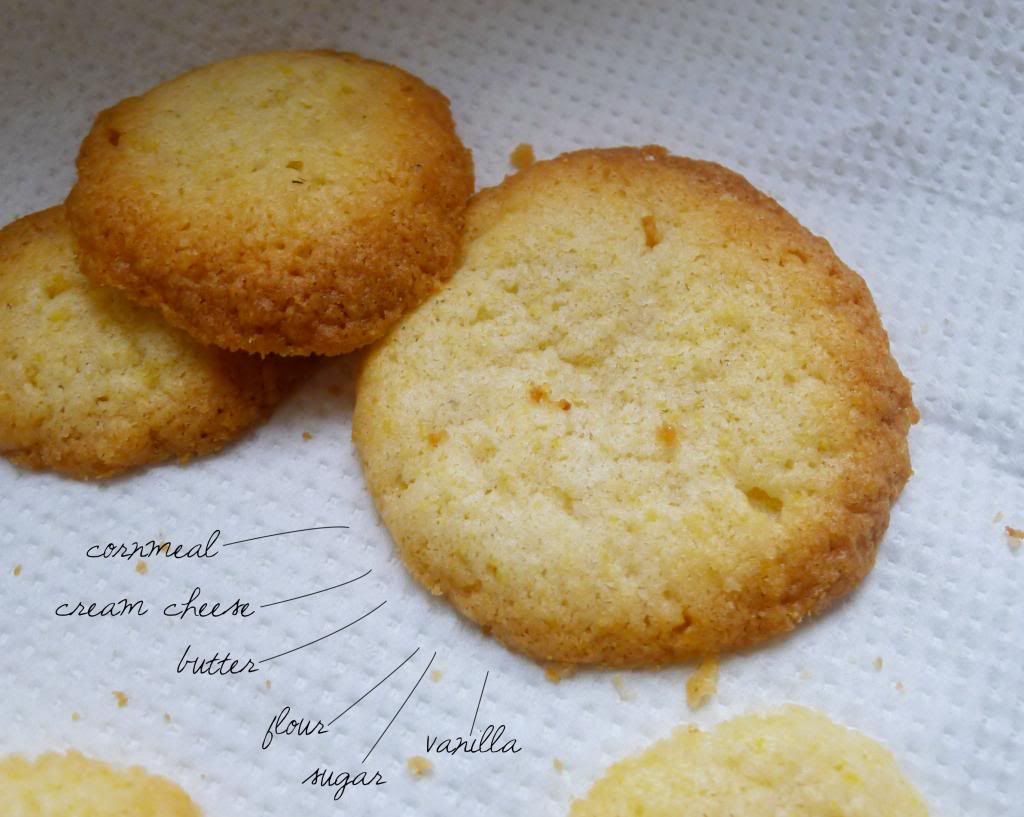 Ingredients
80g cream cheese
100g butter
1 cup sugar
1 tsp vanilla extract
1/2 cup plain flour
1/2 cup cornmeal
Method
Beat the cream cheese, butter and sugar together until fluffy. Mix in the other ingredients.
Place tiny dollops (like 1/2 tsp) of it on the lined baking tray. Have them about 1 inch apart from each other as they will spread.
Bake in oven for about 15 minutes, or until slightly brown on the edges. Take out, and leave to cool on the tray. They will firm up as they dry.