Happy Belly Review
Location:
Edinburgh
Overall:
5/5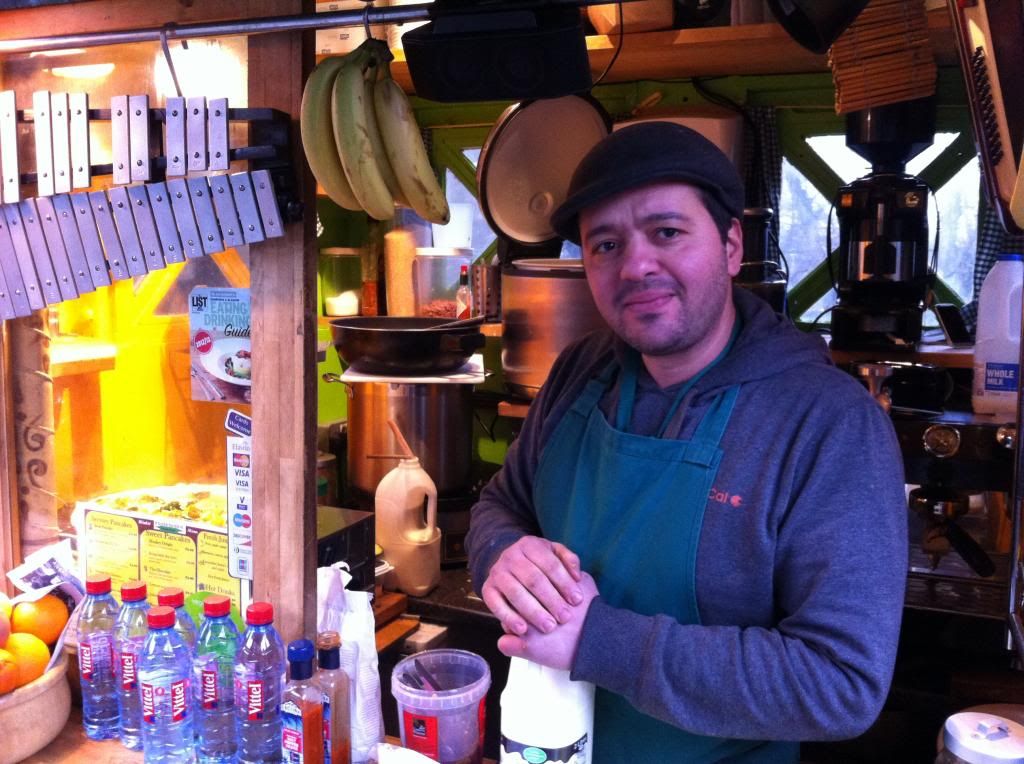 Fernando serves Brazilian crepes out of a green police box right by Quartermile in Edinburgh.
He has sweet and savory gluten-free crepes, and on Saturdays he has feijoada. In addition to all this, He also serves good coffee.
The portions are big with generous fillings, and the filling choices are fantastic. I got a vegan one with butternut squash, walnuts, sauteed greens, jalapenos, chili sauce and sun-dried tomatoes. You can also add goat cheese or cheddar at no extra cost!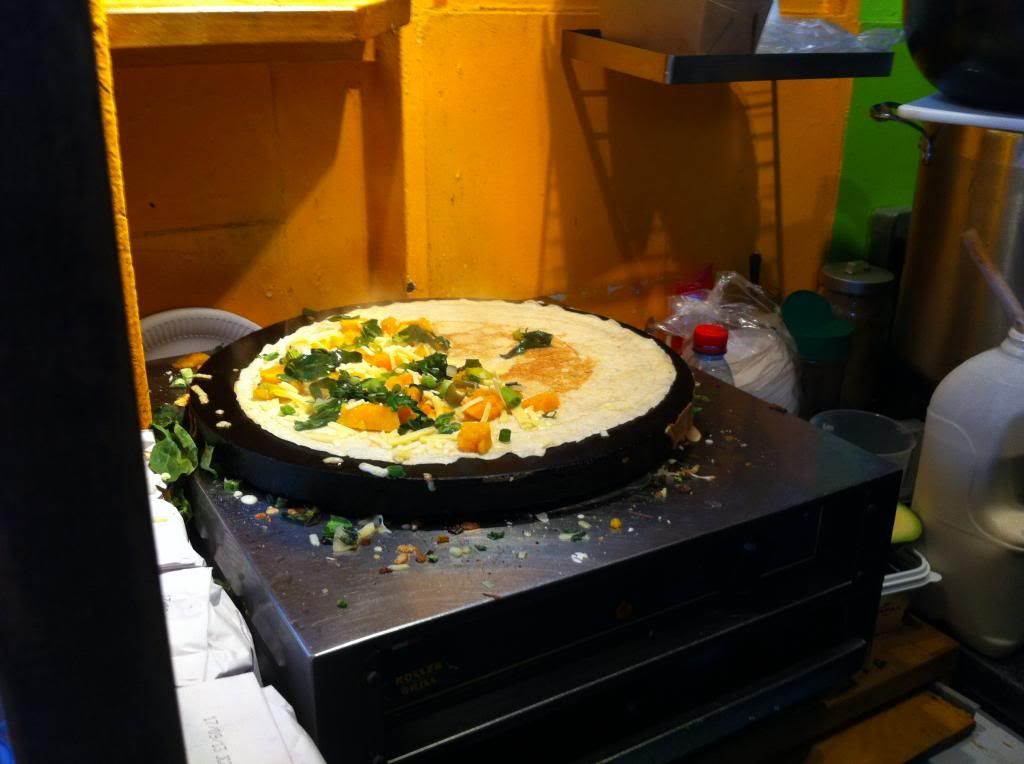 I was choosing between this one and a steak crepe.
Best part of this is, not only is the food delicious and very reasonably priced (with crepes ranging from
£
4 to
£
5), it also claims to be a cinema, concert hall, and puppet theater.
He's got a range of musical instruments in his box, and kept us entertained while we waited in the cold. The musical instruments are free for you to use, and Fernando's always a good chat as well.
Good find. I really just stumbled upon it when I was walking around. It's hard to actually want street food in such cold weather, but that was worth it. I can imagine that it must be even better with the music and all the people around on a nice day.
So make sure you check out Tupiniquim :)
Opening times: Mon-Sat 10-6pm
Address:
The Green Police Box
Lauriston Place
EH1 9AU Edinburgh
Website: http://tupiniquim.co.uk/