Sometimes, life is like flipping a pancake.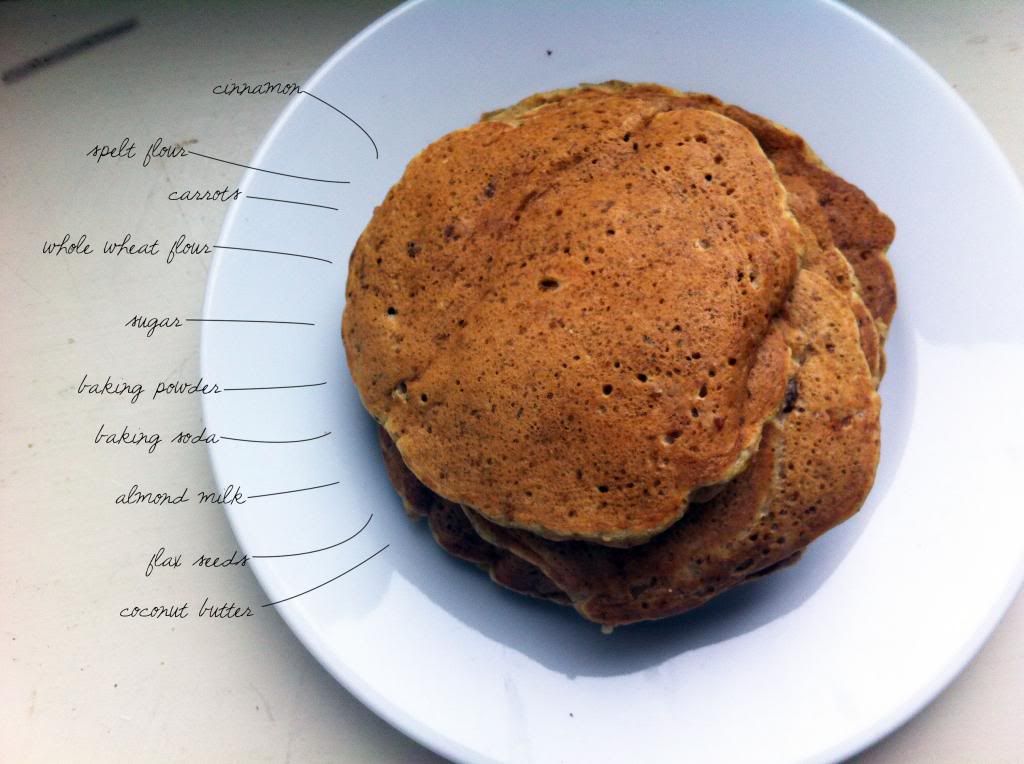 I make pancakes for breakfast on a regular basis. Not rich fluffy American pancakes, those wouldn't be good to have every morning... hah try to make healthy pancakes.
Rarely do I follow a recipe, I just mix the dry ingredients along with wet ingredients until it looks to be the right consistency and I start them off in the pan.
And every morning, as I flip my pancakes, I think of this analogy.
Life is like flipping a pancake, without a spatula. The same analogy can be applied to the common party trick of removing the table cloth without moving the things on the table. If you're worried, it won't come out right. The key is to just be brave and go for it. You flip up your wrist and let the pancake do a 180 turn up in the air and fall flat down on the pan. If you're worried and don't exert enough effort, it won't fly up and it will just fall back on itself. Be brave and go for it.
This is what happens when you don't fully go for it - do you want your life to be like this?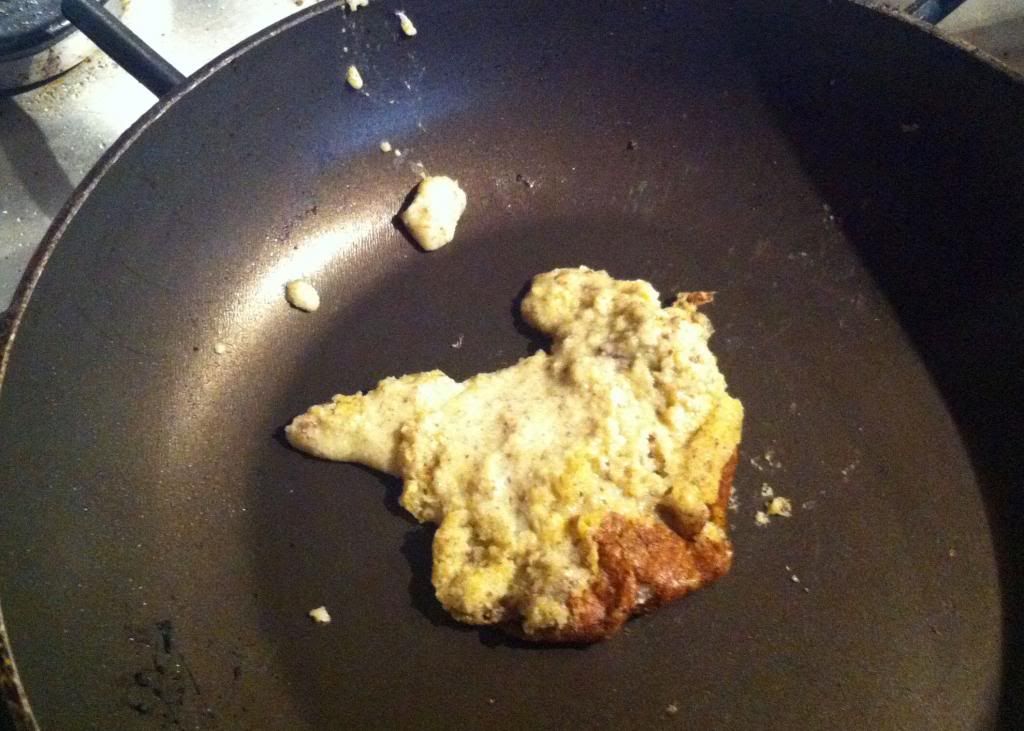 Some mornings my life is like this. But it's okay. Be brave and just do it. Fearlessness is the key.
On a less symbolic note. You just have to see when the pancake's set around the edges, then shake the pan a bit to see if you can move it, and then just toss it. This may be difficult with a heavy pan. Also, make sure your pan is well-greased. Well-greased but don't have a 1/2 inch of oil in there so you're deep-frying your pancakes.
Serves 1
Ingredients
1/3 cup mix of spelt flour and whole wheat flour (can easily be substituted with GF flours)
1/2 tsp baking powder
1/4 tsp baking soda
dash of salt
1/2 tbsp sugar
1/2 tsp cinnamon
1 flax egg (see tutorial
here
, or 1 normal egg)
1/3 cup non-dairy milk
1/2 tbsp coconut butter, softened in the microwave
1/2 cup shredded carrots
Method
Mix together all the dry ingredients, then whisk in the wet ingredients and stir in the carrots.
Heat a tbsp of oil in a non-stick pan over medium heat, and when hot, add about 2 tbsp of batter into the pan. When edges begin to set and you see bubbles appearing, flip over with a spatula. Or, if you're feeling brave, loosen the edges with your spatula and flip the pancake by tossing the pan. Continue with the rest of the batter.