Think Spring. What time of the year are you thinking of? I'm thinking March. It's still acceptable to be cold in February, but as we're approaching Easter, I feel like it should be spring.
Now the Scottish weather doesn't agree with me here, but it's okay. It's Spring Break (and not Easter break as we're all being political correct here), and I'm off to New York tomorrow.
I'd actually much prefer to go back to Italy or somewhere else closer to the equator and beach to get a couple of shades darker - but my sister lives in New York, and you know what, I'm not complaining. It's still New York. Though I do prefer London I think. New York, London... ok yea to be fair the last time I was in New York was 5 years ago. Oh and as I just started doing
Happy Belly Reviews
, expect some reviews of small local eateries!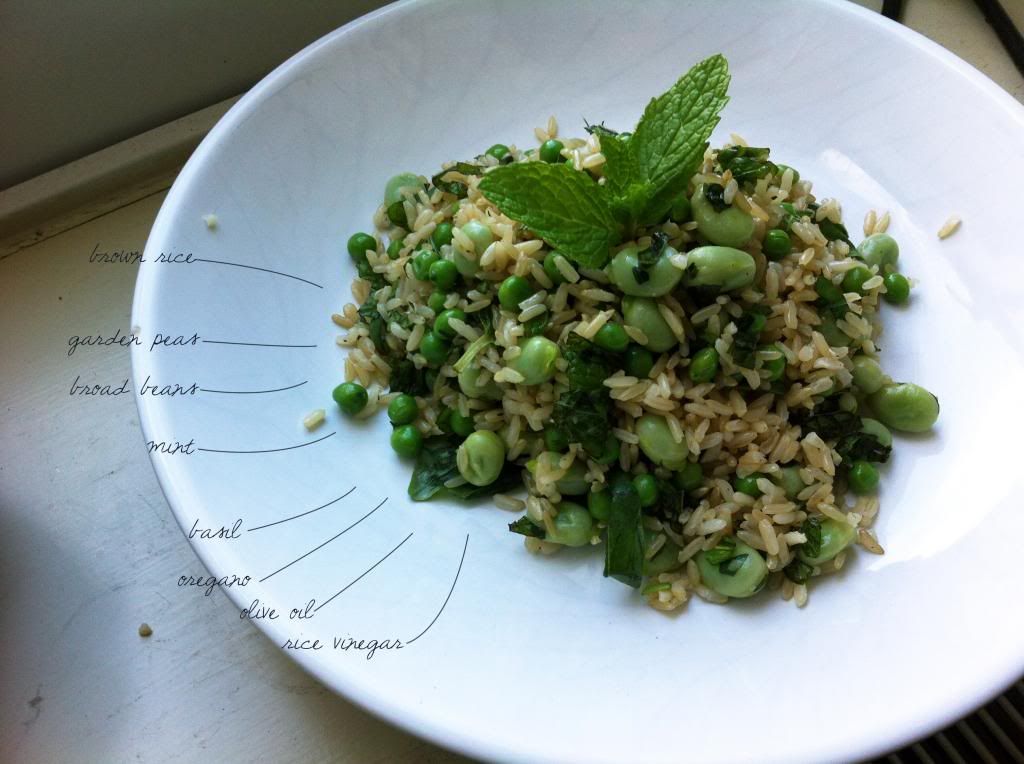 So here's a spring rice salad. I'm sorry about the recipe - honestly, use it as a guideline and as I have no idea how much of each I put in. Feel free to use frozen garden peas and broad beans and then just blanch them in hot water for a bit.
I actually quite like the salad warm, so I found it quite nice with just cooked rice, but you can use leftover rice and make it a cold salad.
Ingredients
brown rice, cooked
broad beans
garden peas
mint, chopped
oregano
basil, chopped
olive oil
rice vinegar
Method
Mix everything together and season.