Hello Readers,
How are we doing? Lent's coming up. Are we all doing something for Lent?
I was going to do a Happy Belly Lent Challenge, but it's 40 days. 40 days. I had a Math teacher in high school who was a devout Catholic and a coffee addict. The poor man gave up coffee for Lent every year and he was just the b*tchiest thing in the world in that period. Lovely man the other 325 days of the year, but those 40 days, he just derives me mad (hah, get it? Math teacher? I crack myself up).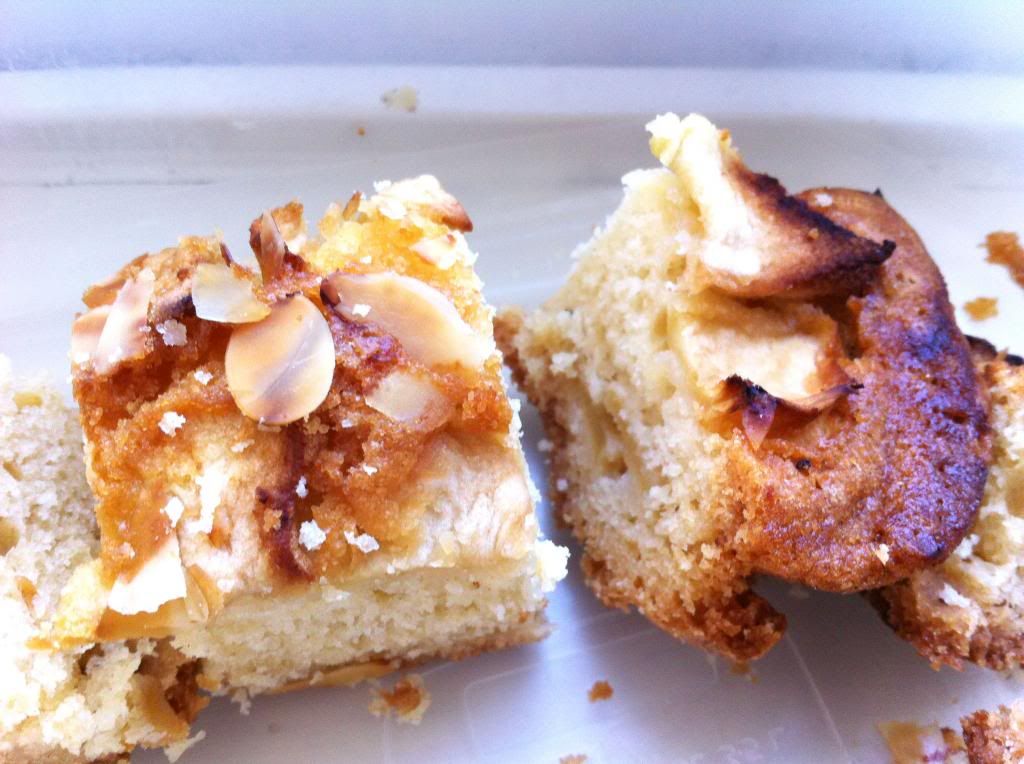 Anyway, 40 days is too much, but I thought I'd do another two week challenge perhaps starting this weekend. I've done vegan, I've done gluten-free, this time -- Paleo. I'll talk more about it when I actually start. I've done some preliminary research and it's already upsetting me as I discovered peanuts are off the list.
So while I'm eating everything, I'm going to eat cakes and stuff. Paleo means baking's a pain because the only flours I'm allowed to use are nut flours and coconut flour which is very $$$.
I made this for one of my weekly Psychology Lunches. It's quite light and simple, not really desserty, just perfect to go with your tea. Or coffee in the morning. Or midnight snack. And it's dead simple, you really just chuck everything into a bowl and beat until smooth.
It's really versatile as well. The original recipe was just an apple cake with vanilla extract in it. You could add some other flavoring agents. The batter's really basic so you can probably add some cocoa powder, some coffee, change the fruits, get rid of the fruits, add some chocolate, yadi yada.
Recipe Adapted from BBC GoodFood
Ingredients
450g apple such as Braeburn
juice of 1/2 lemon
225g butter, softened
280g golden caster sugar
4 eggs
1 tsp almond extract
350g self-raising flour
2 tsp baking powder
Method
Preheat oven to 180C.
Grease and line a baking tin.
Peel, core, and thinly slice the apples, then squeeze some lemon juice over. Set to one slide.
Put all the other ingredients in a bowl and beat until smooth.
Spread half the mixture into the prepared tin. Arrange half the apples over the top of the mixture. Then repeat the layers, and sprinkle over the brown sugar at the end.
Bake for 40-50 minutes until a knife is inserted and comes out clean.
Leave to cool and cut into squares.