Forgive me for it's difficult to update Happy Belly in China.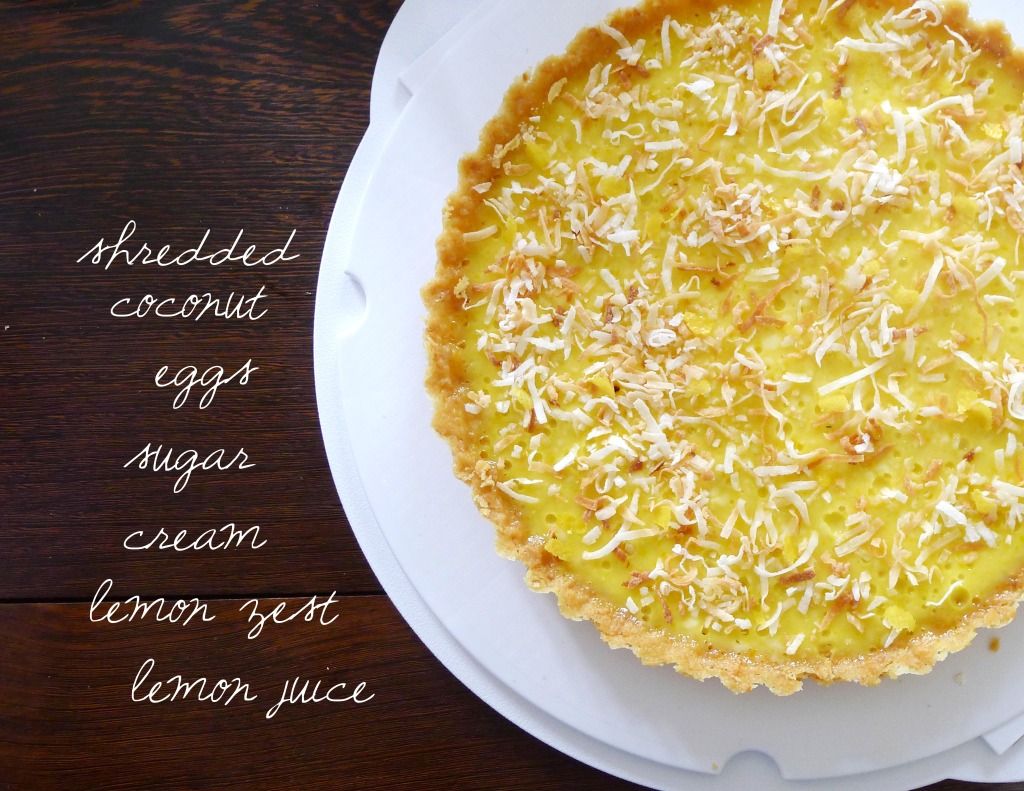 But I'm still cooking.
Back home whenever we have big dinner parties, we would have this caterer come and cook for us, and he's been cooking for us for years. He makes lots of wonderful things, but in terms of desserts, my favorites are his profiteroles, crème caramel and lemon tart. It's always nice when a recipe brings back a memory. Oh I'd always sneak into the kitchen before the dinner begins and beg for some pre-appetizer dessert. Back then I wasn't so much into cooking as I was into just eating, so I never went in the beginning to see how it was made. His lemon tarts had just a basic shortcrust pastry. I like coconut so I thought I'd try to do a coconut crust.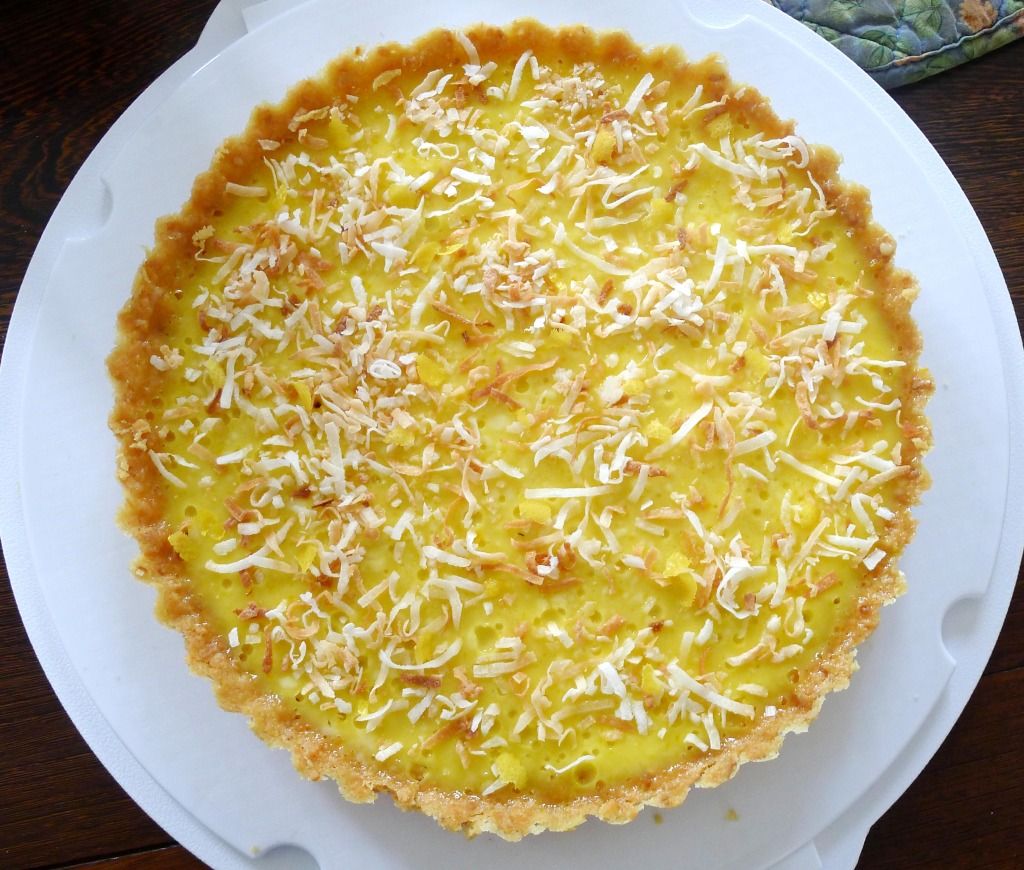 I find that with these lemon tarts there are two schools of thought -- one made with butter and one with cream. I didn't have that much butter left in the fridge, so I tried with cream. i suppose with butter it'd be more of a lemon curd filling. Anyway, still a good pie.
makes 1 24cm pie
Ingredients
Crust
3/4 cup shredded coconut
½ cup flour
110g butter
½ cup icing sugar
2 tbsp lemon zest
85ml lemon juice
125g sugar
5 medium eggs
150ml double cream
shredded coconut and lemon zest for garnish
Method
Toast the coconut by spreading them in an even layer on a baking tray and baking it at 180C for about 10 minutes. Watch it like a hawk to make sure it doesn't burn. Leave to cool then mix with flour, butter and sugar. Press it down and along the sides of a 24cm loose-bottomed tart tin.
whisk the lemon zest, juice, sugar and eggs for a few seconds before whisking in the cream. Pour into the pie crust and bake at 150C for 20-30 minutes until barely set. Leave to cool for at least an hour and then garnish with lemon zest and toasted shredded coconut.