Oh nothing worse than over-seasoning a perfectly fine dish. What happened was that I seasoned in the beginning, then I went away and did something, came back and thought I hadn't seasoned so I seasoned again. But other than being salty, the pancakes were good! It's pretty much the same concept as my
cottage cheese pancakes
, just that I used greek yoghurt instead of cottage cheese. I was so impressed by yesterday's pancakes that I wanted a repeat.
See, every night as I'm struggling to fall asleep in my bed, I plan my menu for the following day. I love planning my breakfasts. Now that I work from 12-5, I eat lunch at work, and by the time I come home for dinner, I'm so exhausted that it's hard to cook a proper meal. It's usually something simple, or I use the day's wage in a nice restaurant. I only really get to cook breakfast now, or brunch, really. Last night I was thinking of making my own muesli - I had yoghurt, I had honey, I had nuts and fruits. Then I thought about making a porridge with such toppings. Then I fancied the idea of scrambled eggs, or maybe a frittata. Then I thought maybe a breakfast sandwich. Then an hour or two later I finally settled on making pea and mint yoghurt pancakes, and eventually I fell asleep.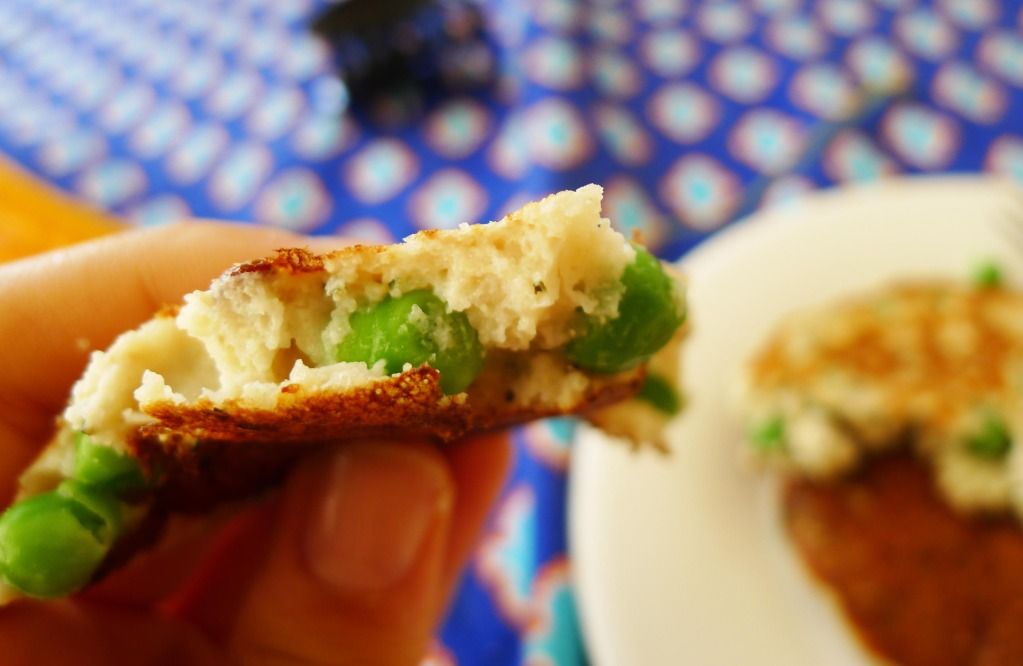 Serves 1
Ingredients
¼ cup flour (I used a mixture of quinoa and oat)
½ tsp baking powder
¼ cup greek yoghurt
1 egg, lightly whisked
1 tbsp water
a couple of mint leaves, finely chopped
4 tbsp peas
salt and pepper
Method
Mix all the dry ingredients, then mix in the yoghurt, egg and water. Lastly fold in the mint and peas, and season. Heat a bit of oil in a pan, in batches, pour the mixture into the pan and fry over low heat for a couple of minutes or until set and golden underneath, the flip and cook for another two minutes.