I've been waking up at 7 the past couple of days when I really only need to leave the house at 9:40. The first two days I made challah bread -- honey and apple challah bread that turned out quite well but I won't do a blog post because I tried braiding them and they didn't turn out very pretty...BUT my Jewish friends said they tasted nice, even though they could just be very polite, I think that says something..ahem.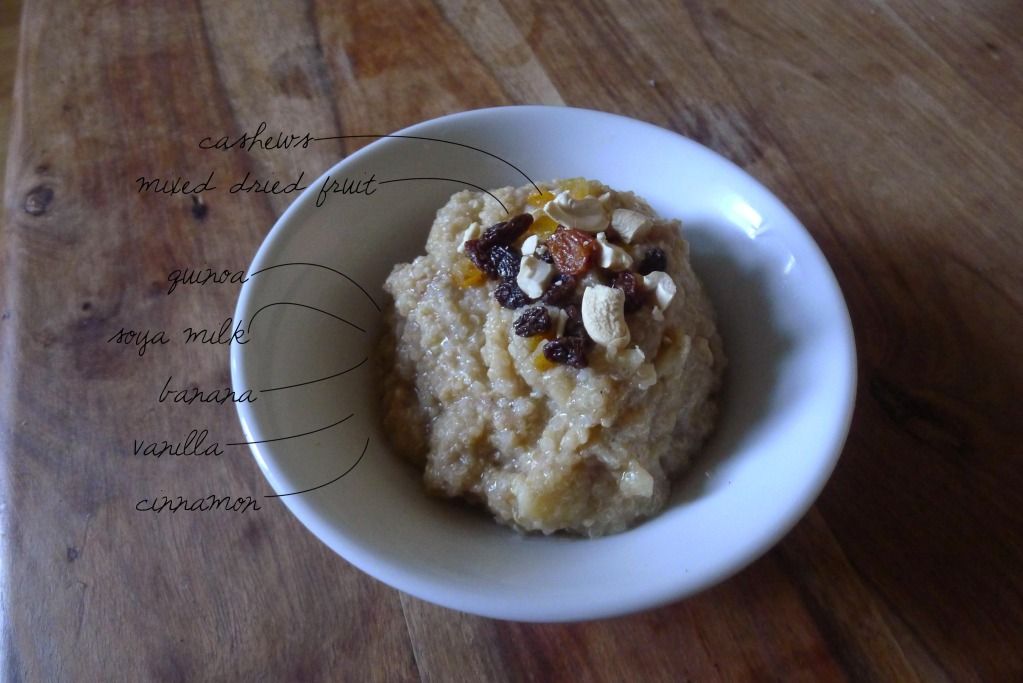 So I woke up early again this morning and decided that i need something else for breakfast other than fresh challah bread and cereal and milk. I had bought a very ripe banana the day before because I wanted to mash it and put it in some healthy dessert. Then this morning after about half an hour of breakfast-recipe-searching, I found this recipe and thought it was the one.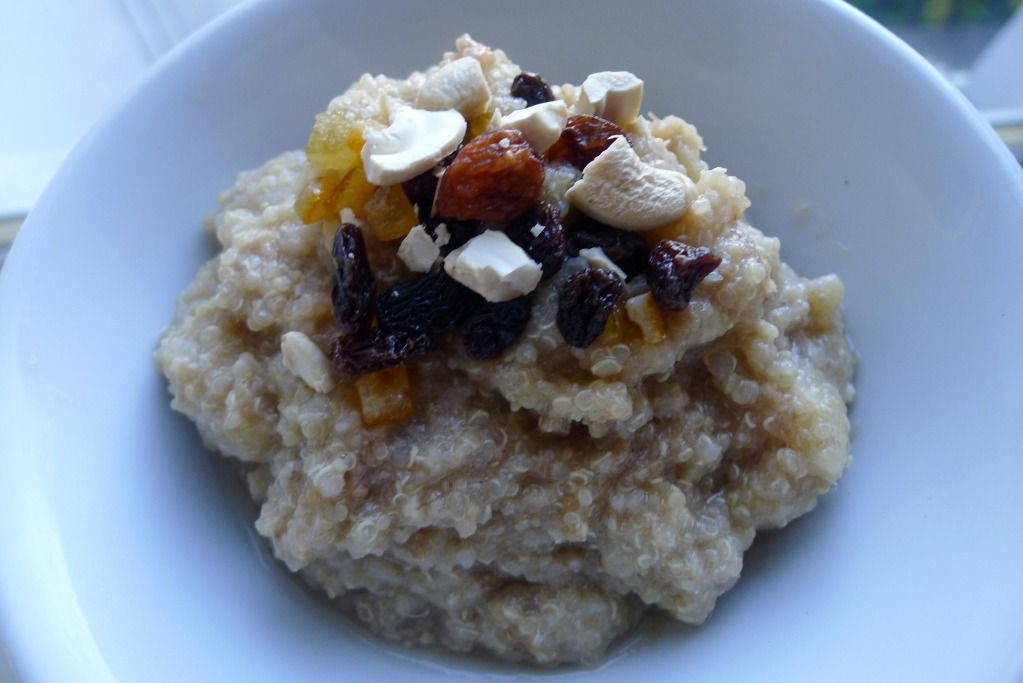 Recipe adapted from
here
Ingredients
1 very ripe banana – mashed
¼ cup dry quinoa
¼ cup soya milk (or milk of your choice)
1 tbsp cashews
1 tbsp mixed dried fruit
½ tsp pure vanilla extract
¼ tsp cinnamon

Method
Cook the quinoa on the stove to package instructions. After the quinoa has finished cooking (while over low heat), stir in the milk, mashed banana, vanilla, and cinnamon. Mix the cashews and mixed dried fruit into the quinoa or add on top. Transfer to a bowl and enjoy warm.