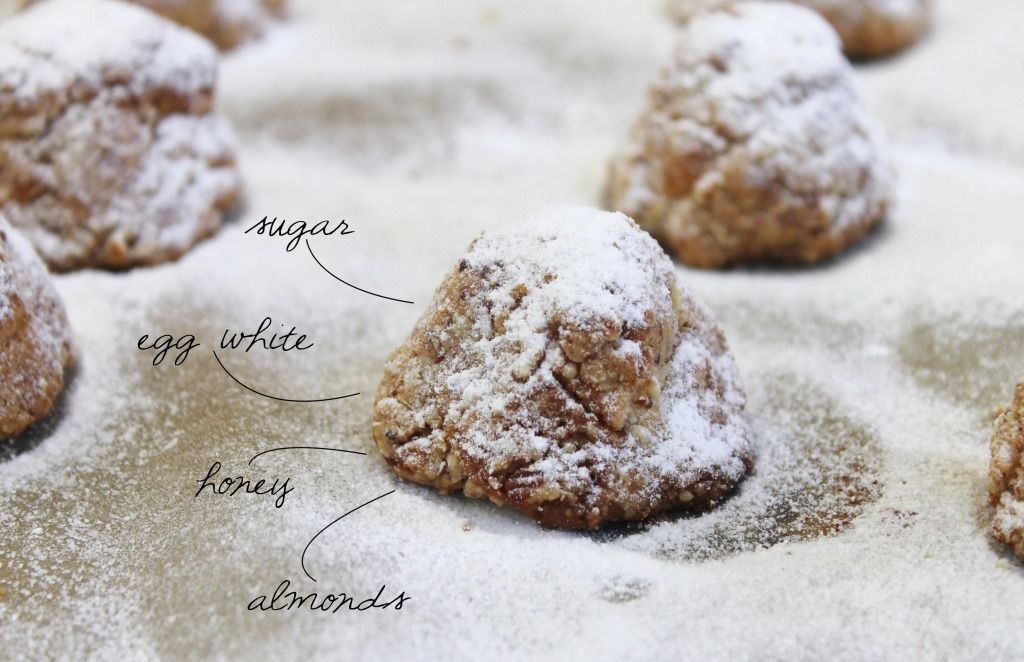 Credits to Sanjna for the photos, and the rest of her family for enjoying the cookies. I had spent the last couple of days in the Jain household in London where I had been indulging in traditional Indian food almost every meal. Dosas, puris, which I'm probably misspelling, and many more, with names that are too difficult for me to remember. I miss them. The mother's a fantastic cook, which is why I was so happy that she actually enjoyed my cookies.
These are light and sweet, reminding one of macarons but perhaps not as delicate -- they're easier to make as well. They're similar to my
pistachio cookies
, that I've tried and failed to seduce men with. These, again, may not be a great method of seduction but it'll make you more likable.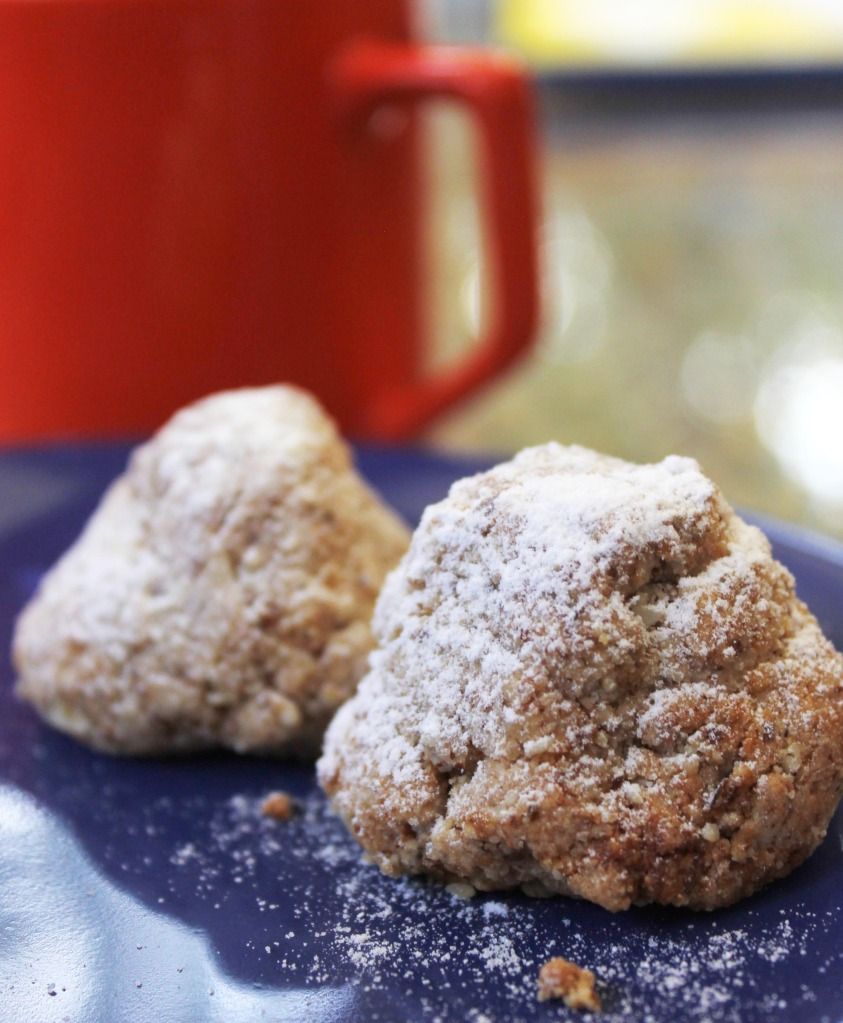 makes about 20 cookies
Ingredients
200g almonds
150 icing sugar + more for dusting
1 egg white
1 tsp honey
Method
Preheat the oven to 180C. Put the almonds in a food processor and process until finely ground, but don't do it so much that it becomes butter. Mix well with the icing sugar. Add the egg white and the honey, you may need to use your hand to knead it, it becomes a really thick paste. Knead into small pyramids and flatten the top. Bake for 15-20 minutes, don't worry if they seem too soft, they will harden when cool. Let cool and dust with icing sugar