I love boozy desserts. I had brought this over to a housewarming party, because, of course, being who I am, I don't bring just a bottle of vodka or whatever to a house party, no no, not Maria. I bring food, I love an excuse to bake.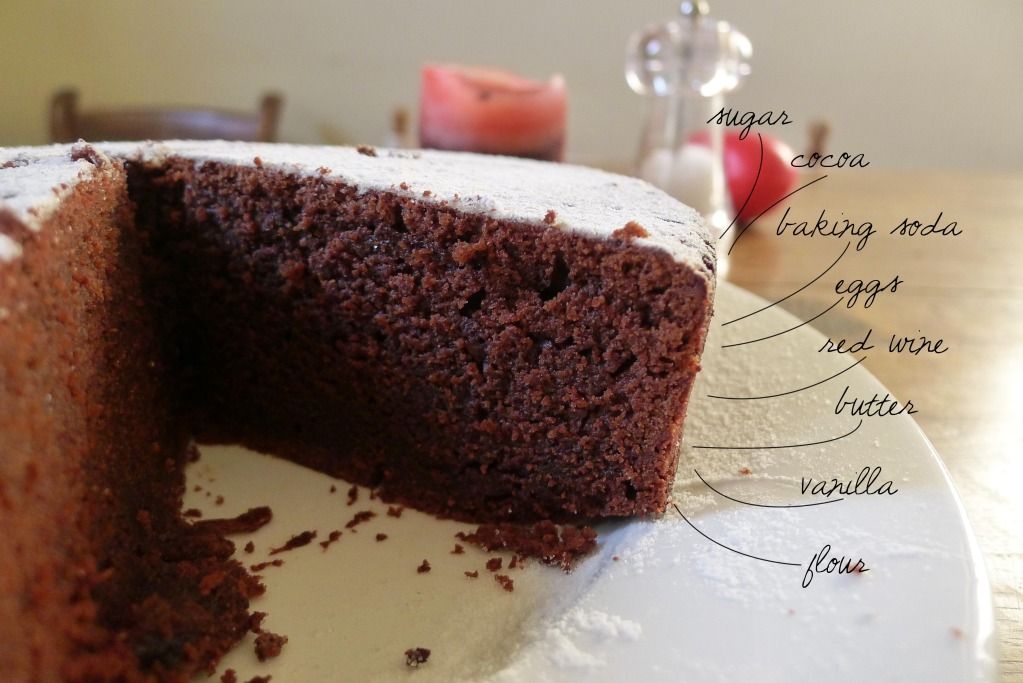 It's a really dense and rich chocolate cake that leaves a trailing after note of red wine, so it's absolutely fantastic. It's not one of those overwhelmingly sweet cakes, and you can definitely taste the alcohol. It's a "staff-favorite" on Food & Wine so you know it's good.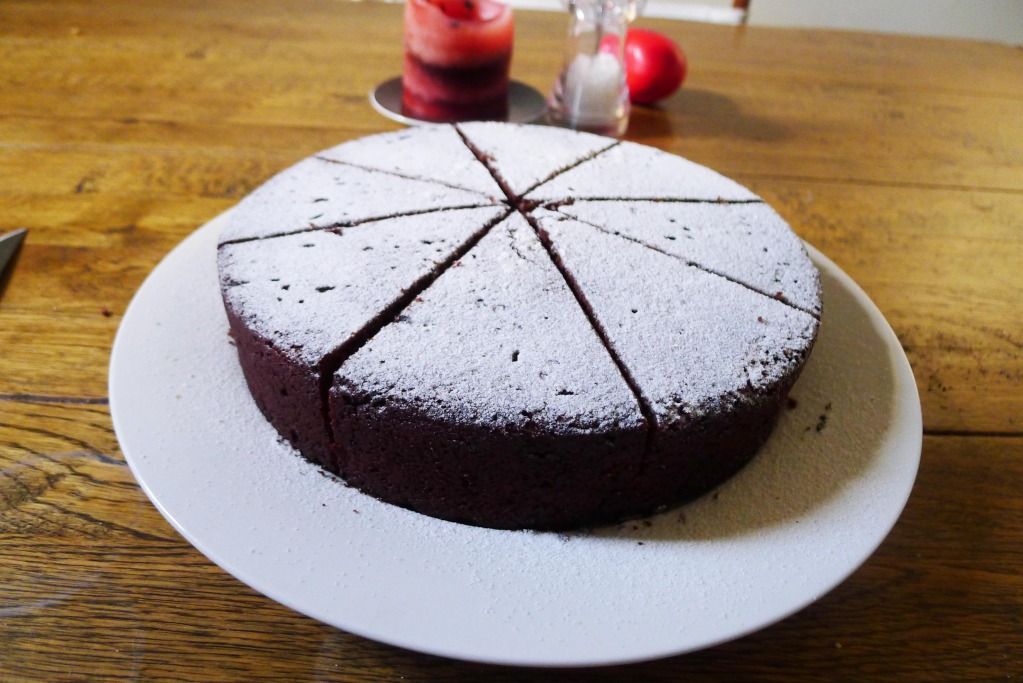 Recipe from
here
Ingredients
2 cups plain flour
3/4 cup unsweetened cocoa powder
1 1/4 tsp baking soda
1/2 tsp salt
2 sticks/ 226g unsalted butter, softened
1 3/4 cups sugar
2 large eggs
1 tsp vanilla extract
1 1/4 cup dry red wine
icing sugar
Method
Preheat oven to 180C. Butter and flour a cake tin.
In a bowl, whisk together the flour, cocoa powder, baking soda and salt
In a large bowl, using a handheld electric mixer, beat the butter with the sugar at medium-high speed until fluffy, 4 minutes. Add the eggs, one at a time, and beat until incorporated. Add the vanilla and beat for 2 minutes longer. Working in two batches, alternately fold in the dry ingredients and the wine, until just incorporated.
Scrape the batter into the prepared pan, and bake for 45 minutes, until a toothpick inserted in the center comes out clean. Let the cake cool in the pan for 10 minutes, then turn it out onto a rack; let cool completely. Dust the cake with confectioner's sugar and serve with whipped cream if you wish.