Ok I took this out of the oven too soon so the center was a bit on the raw side... If it was cooked all the way through though, just as the edges were, it would've been a spectacular cake. Just don't make the same mistake I made.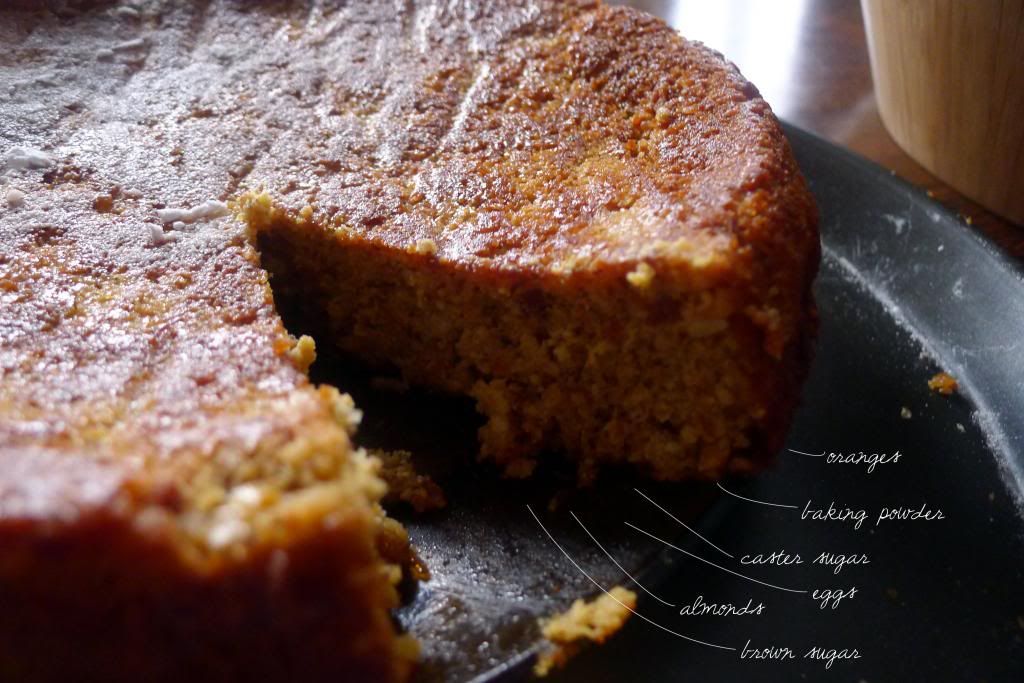 This is really similar to my
Torta Caprese
. Both are almond cakes, one with chocolate, and the other with oranges. This really caught my attention because it uses whole oranges -- peel, pit, seeds -- everything! No waste.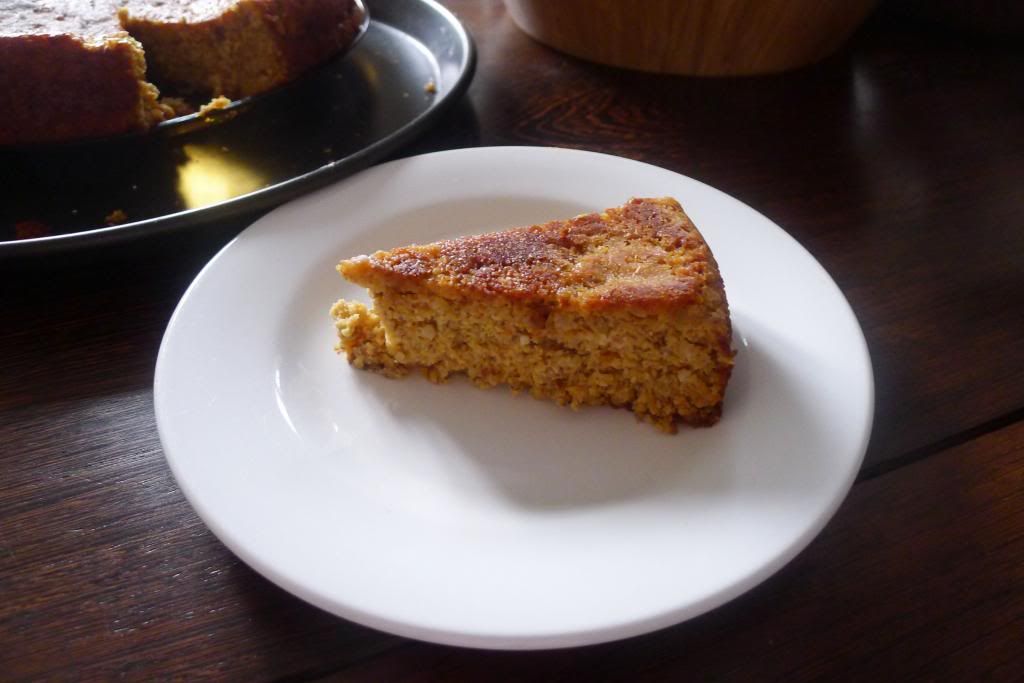 I hope you've all had a wonderful year!
Adapted from
here
and
here
Ingredients
2 whole unwaxed oranges
250g almonds
1 1/2 tsp baking powder
5 large eggs, separated
100g caster sugar
70g brown sugar
Method
Place the oranges in a pot filled with water enough to cover them. Bring the pot to a boil then lower the heat and let it simmer for 2 hours. Drain and let cool.
Preheat oven to 180C. Butter and line a cake tin.
Put the drained and cooled oranges in a food processor and whizz until smooth.
Process the almonds until finely ground and mix with the oranges.
Beat the egg yolks with the brown sugar and 50g of the caster sugar. Beat until pale and fluffy, about 5 minutes.
In another clean bowl, beat the egg whites with the remaining caster sugar until stiff peaks form.
Fold the egg yolk mixture into the almond and orange mixture. Then gently fold in the egg whites.
Pour mixture into cake tin and bake for about 40-50 minutes.